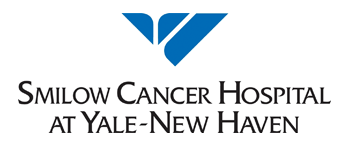 Smilow Cancer Hospital
The Story
Every year since 2012, GEM has been called upon to produce a video for Closer To Free – A Ride for Smilow Cancer Hospital at Yale-New Haven. The event is an annual Saturday bike ride featuring 25, 62.5 and 100 mile courses around southern Connecticut to raise money and awareness for cancer research.
The dollars you raise for the Closer to Free Ride will directly support patient care and research at Smilow Cancer Hospital and Yale Cancer Center. Smilow is Southern New England's premiere cancer hospital and the Ride is our signature fundraising event.
The original video project brief had a variety of targets:
Serve as a commemorative piece whereby participants can relive the experience
Serve as an outreach piece used to recruit new riders in the coming year
Break out into patient stories and staff interviews
Capture the essence of sponsorship in order to recruit additional sponsors
Event Filming
GEM's team went to work at 4 a.m. the morning of the ride and, with a four-camera setup, a 20 ft. jib and a mobile unit, captured incredible stories and breathtaking scenery over 150 miles of riding.
From 2012 to 2013, riders increased from 481 to 901 — an 87% increase year-over-year and 32% over the original goal of 750 riders. The video won two International Communicator Awards of Distinction in the non-profit and activism categories. For the 2014 and 2015 events, riders have continued to double or more, and fundraising efforts have also kept pace. In 2016, the Closer To Free Ride is on track to have raised more than $5,000,000 throughout its short history, with funds still going to effective cancer research.
We at GEM are proud to continue capturing this event, which remains a powerful experience that shouldn't be missed.
Visit rideclosertofree.org for more information.