The healthcare industry is shifting, and we need to encourage everyone to take control of their own health.
But people can't get healthy unless they understand their options, and they won't participate in their own health without the right motivation. To discover the best ways to tackle both these challenges, click below to get our free report: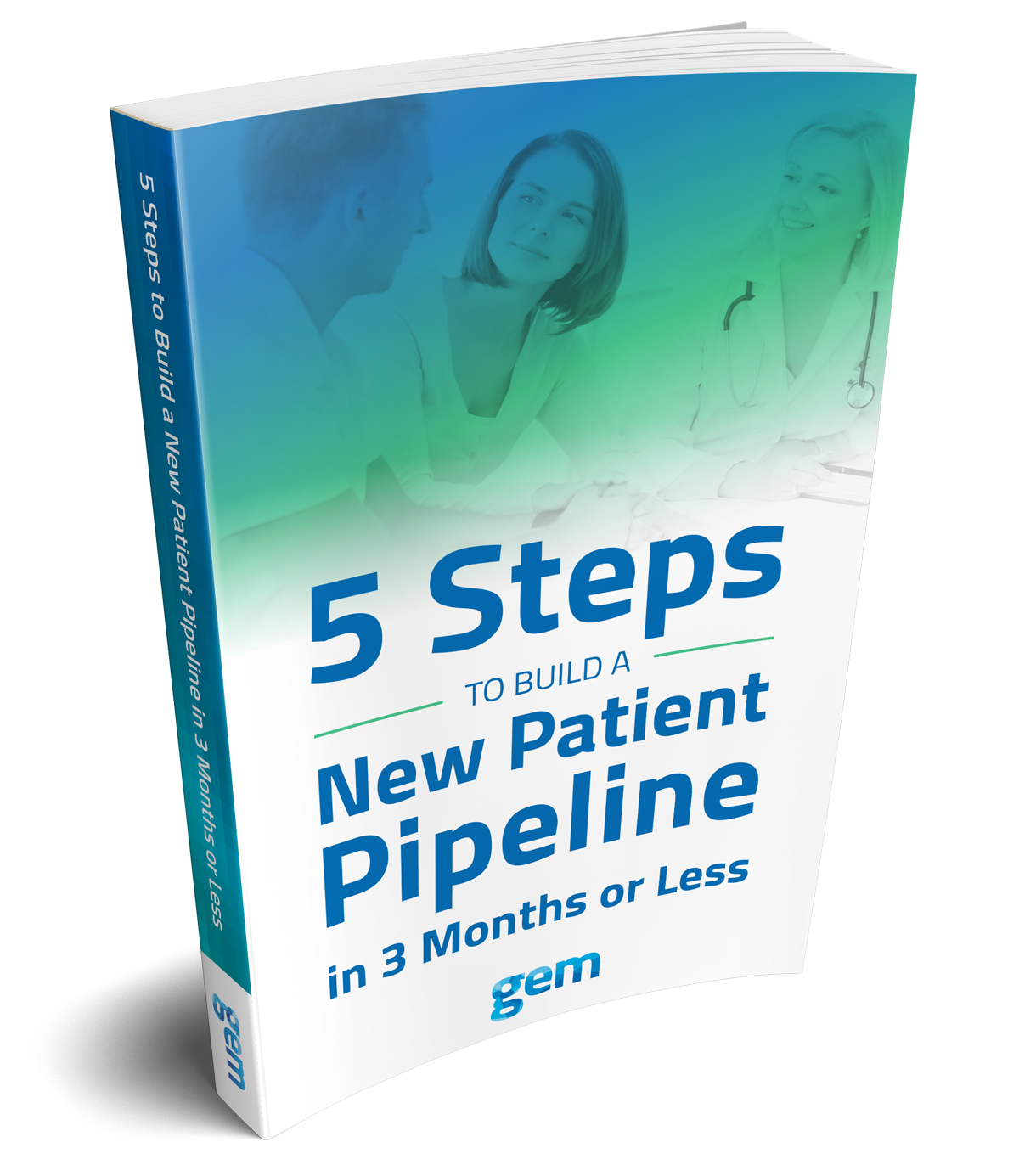 As an Inc. 5000 company with decades of healthcare experience, GEM moves your community to get healthier:
Patient Recruitment
Find new prospective patients in your area by establishing your organization as the market leader in effective care. We use both traditional media and digital funnels to put a flood of new patients into your pipeline who see your brand as the go-to resource for top-quality care.
Internal Communications
Nurture your prospects and patients by giving them the information they want and the inspiration they need to get and stay healthy. We use social media, email, SMS outreach, video and more to increase first-time appointments, return visits, and referrals, so your physicians can keep your community healthy.
"We heard of GEM through business contacts who spoke very highly of them. Previously our practice used other entities who were supposed to be competent. We found that after working with the folks at GEM, they weren't as proficient, diligent & savvy as the GEM professionals. They are very hands on. They told us how much we would be spending on each part of our advertising campaign, how they would roll out each campaign & what we would expect from each one. To date, we have achieved our goal of branding our organization & have increased business by almost 200%. We highly recommend them!"
— Vanessa Tanner, Westwood Ear, Nose & Throat & CT Sinus Center
Let's Solve Our Healthcare Crisis Together
Whether you're a community health organization, hospital, or healthcare practice, taking better care of patients depends on your ability to inspire them to take action. Consistently marketing your services reduces our overall cost of care by getting people the help they need before it's an emergency.
That creates a win-win-win — for the patient, for your health system, and for the community. Choose GEM to grow your practice this year!
LET'S GET STARTED!